AmaMagna from AmaWaterways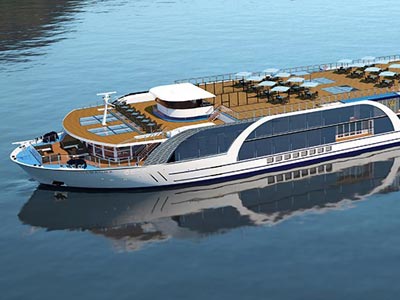 As imagined by AmaWaterways co-owner and president, Rudi Schreiner, the "godfather of river cruising," the AmaMagna is nearly twice the width of traditional European river ships and offers more choices for leisure and dining on board.
Most accommodations are spacious suites measuring 355 to 710 sq. ft. with full balconies. In addition to the Main Restaurant and The Chef's Table, AmaMagna introduces two enticing new dining venues: Jimmy's Wine Bar Restaurant, named for AmaWaterways' late co-owner Jimmy Murphy, and the Al Fresco Restaurant, with retractable windows and outdoor seating. Both a Sun Deck pool and whirlpool invite guests to refresh and enjoy the views.
AmaMagna's Zen Wellness Studio is an expansive space with a fitness center and two massage rooms, and her innovative Water Sports Platform opens to reveal a Sundowner boat upon which intimate river excursions will take place—at no extra charge.
More Choice in Dining.
Savour AmaWaterways' trademark exquisite, locally inspired and masterfully prepared cuisine. Choose from an al fresco dining area with retractable windows, as well as a wine bar and restaurant, in addition to the Chef's Table and main dining room.
Spacious Staterooms.
Enjoy the comfort and luxury of contemporary, elegant staterooms that start at a generous 355 sq. ft., six Grand Suites at 474 sq. ft., and an Owner's Suite at 710 sq. ft. Relish the fresh air while taking in scenic views from outside balconies in most staterooms.
Health & Wellness.
Transform your mind, body and soul with an expansive Health & Wellness Studio, an evolution of AmaWaterways' fitness centres, where you can participate in small group classes, attend lectures and other programs led by a professionally trained Wellness Host.
Incomparable Service.
A Captain who greets you with a red rose; waiters that remember your name, coffee order and individual preferences; a Cruise Manager who makes it her daily goal to see you smile.... this is just some of what you can expect on board.
Active Sightseeing.
With a complimentary fleet of bicycles - and helmets - on board, guests have the opportunity to explore on guided tours, or discover a new path all on their own. Guided hiking tours also offer active ways to see grand cities and villages from a different perspective.
Enhanced Entertainment.
Delight in AmaWaterways' already popular nightly performances that highlight local musicians and dancers, bringing the culture and flavour of Europe to life - plus, choose from even more enticing ways to enjoy your evening after the sun sets.
Built:

2019

Built in:

Netherlands

Length:

443 ft

Width:

72 ft

Crew:

70

Staterooms:

98

Jr. Suites:

Ship Registry:

Switzerland

Home port:
All Decks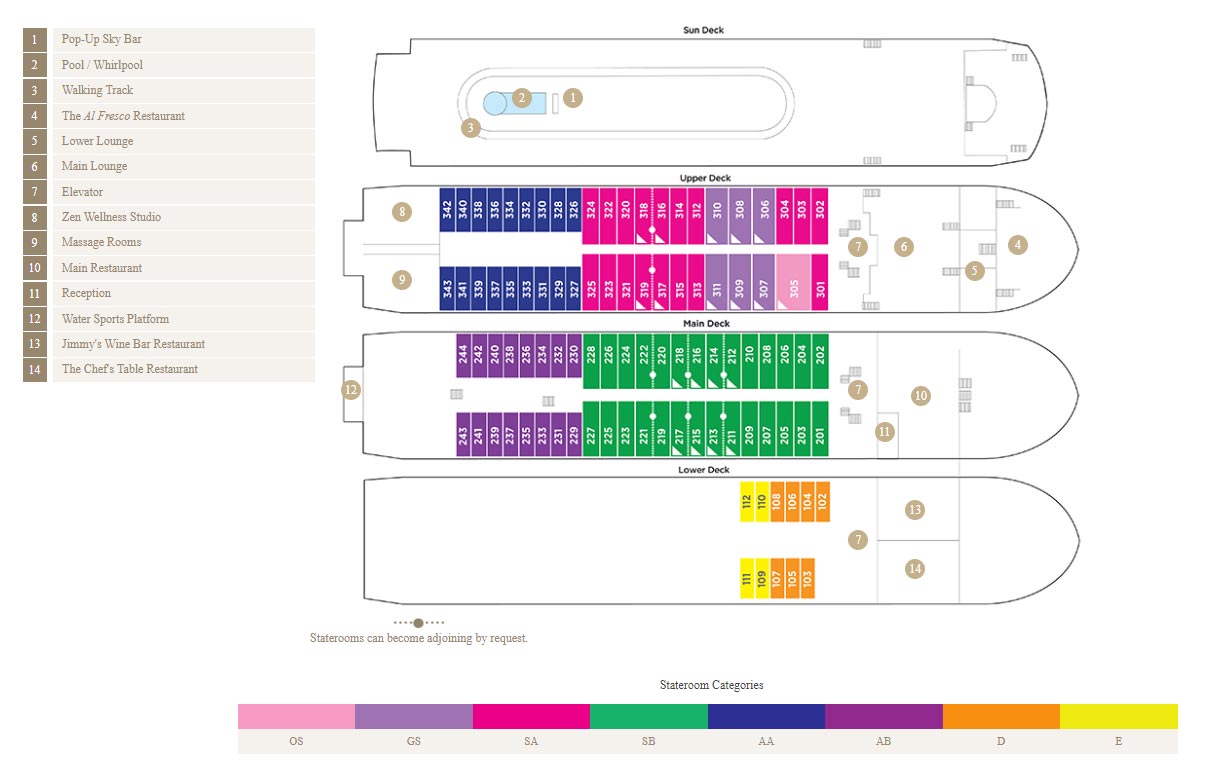 Sun Deck :: 1 - Pop-up Sky Bar, 2 - Pool/Whirlpool, 3 - Walking Track
Upper Deck :: 4 - The Al Fresco Restaurant, 5 - Lower Lounge, 6 - Main Lounge, 7 - Elevator, 8 - Zen Wellness Studio, 9 - Massage Rooms
Main Deck :: 7 - Elevator, 10 - Main Restaurant, 11 - Reception, 12 - Water Sports Platform
Lower Deck :: 7 - Elevator, 13 - Jimmy's Wine Bar Restaurant, 14 - The Chef's Table Restaurant
Category OS: Upper Deck - Outside Balcony, 710 sq. ft.
Category GS: Upper Deck - Outside Balcony, 474 sq. ft.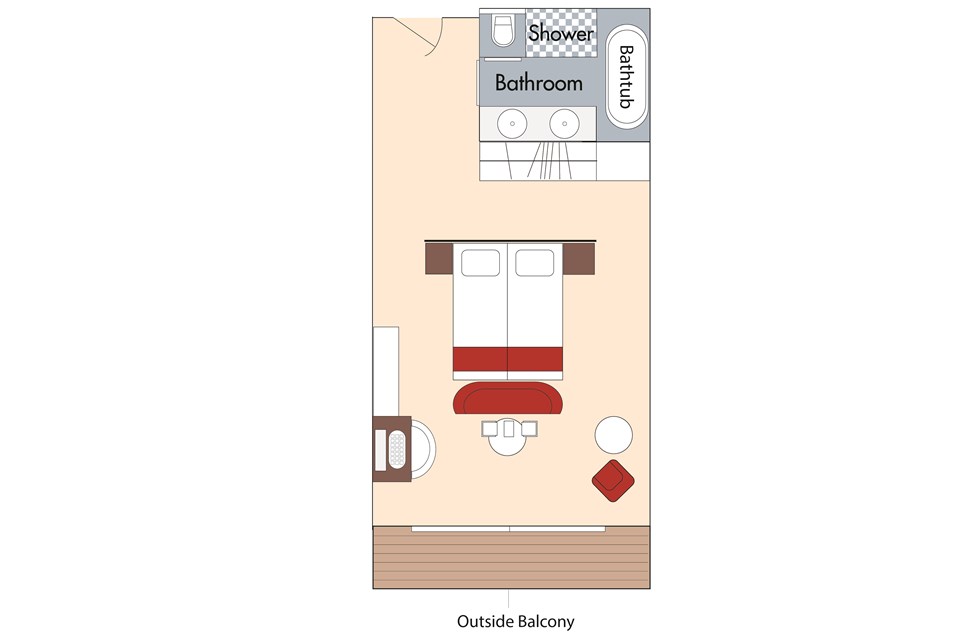 Category SA: Upper Deck - Outside Balcony, 355 sq. ft.
Category SB: Main Deck - Outside Balcony, 355 sq. ft.
Category AA: Upper Deck - Outside Balcony, 252 sq. ft.
Category AB: Main Deck - Outside Balcony, 252 sq. ft.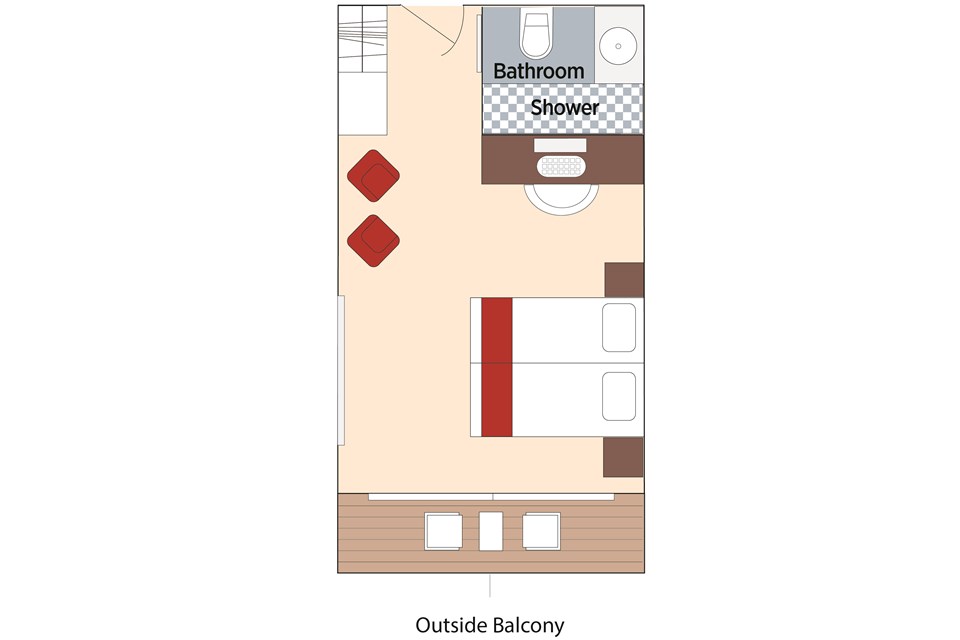 Category D: Lower Deck - Fixed Window, 205 sq. ft.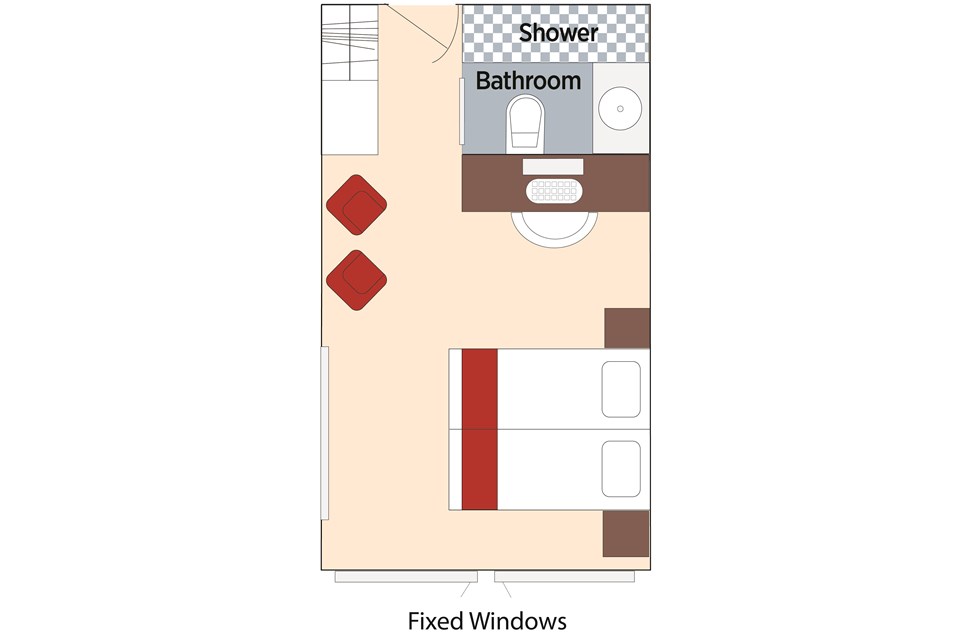 Category E: Piano Deck - Fixed Window, 205 sq. ft.