Special Offers
APT River Cruises Offers
AmaBella
15 Day Luxury Magnificent Europe Cruise - SAVE UP TO £1,500.00 PER PERSON!
Book a 15 day APT Luxury Magnificent Europe Cruise and SAVE UP RO £1500 PER PERSON!!
Sailing from Amsterdam to Budapest (or reverse) this stunning itinerary includes visits to Bonn, Rudesheim, Miltenberg, Wurzburg, Bamberg, Buremberg, Regensburg, Passau, Melk, Vienna and Budapest.
Prices include. Home to Home transfers by private car (conditions apply), Return schedule economy flights fro the UK, Excursion experiences in 16 destination, Freedon of choice excursions in 10 locations, Luxury dining - a total of 41 meals, a wide range of onboard beverages, Transfers, port charges and gratuities.
Highlights include.
The Grand Empress Steam Train, Follow in the footsteps of Elizabeth of Bavaria, embark on an imperial train journey then tour Godollo Palace.
Namedy Castle Recepyion. Princess Heide von Hohenzollern opens the doors of her castle just for you. Enjoy a cocktail reception in the Ballroom.
Vienna's Musical Legacy. Attend a private classical concert featuring members of the Mozart's Boys Choir at the City Palace in Vienna
AmaLotus
Fly FREE in Business Class on 2019-2020 Luxury Mekong Cruises.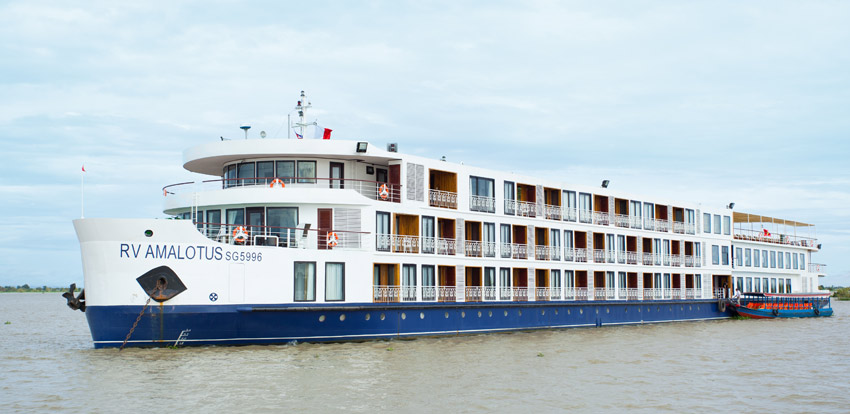 Book a 2019 -2020 Luxury Mekong holiday travelling in suite categories B and above, and fly FREE in Business Class.

Vietnam & Cambodia Highlights - Siem Reap to Ho Chi Minh City, 15 day luxury river cruise & tour. Prices start from £4, 395.00 per person!!

Vietnam & Cambodia Discovery - Hanoi to Ho Chi Minh City, 19 day luxury river cruise & tour. Prices start from £5,445.00 per person!!

Best of Vietnam & Cambodia -Hanoi to Siem Reap, 23 day luxury river cruise and tour. Prices start from £6,645 per person!!
Luke Nguyen's Vietnam and Mekong River Cruise - Ho Chi Minh City to Siem Reap, 16 day luxury river cruise and tour. Prices start from £5,590.00 per person!!

Prices quoted include everything needed for the perfect holiday - home-to-airport transfers by private car, flights, accommodation, sightseeing, tipping, most meals and, complimentary beverages served at all times on board the luxurious RV AmaLotus.
All prices quoted are per person and are based on two adults sharing. All prices subject to availability at the time of booking and may change / be withdrawn at anytime.

FLY FREE: Offer includes free business class flights and taxes from London Heathrow with Vietnam Airlines. Valid on selected departures in Cat. B suites and above only. Limited number of offers available, once sold out, alternative offers may apply. All internal flights will be in economy class. Flights must be booked by APT. Offers subject to availability of airline and class at the time of booking. Air prices and taxes can only be confirmed once your deposit has been received.
Travelmarvel Diamond
Reflections of the Rhine and Maine - SAVE UP TO 50% - FROM ONLY £1,522.00 PER PERSON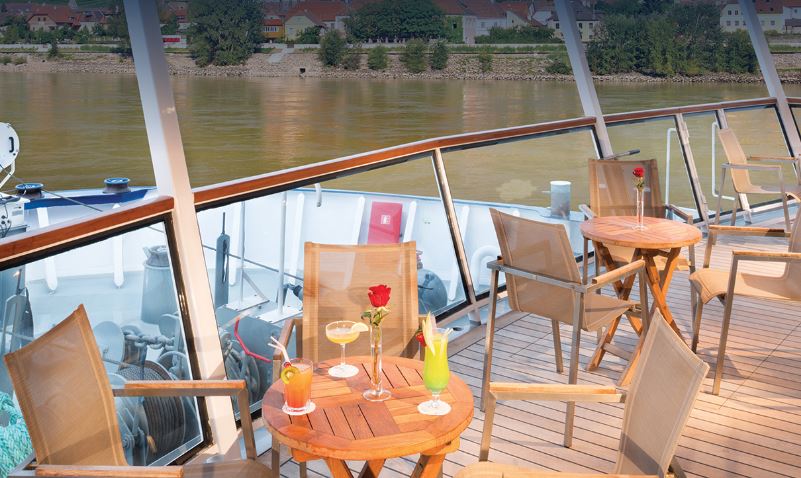 Book this amazing 7-night sailing from Amsterdam to Nuremberg and SAVE UP TO 50%.
Staring in Amsterdam the cruise visits Utrecht, Cologne, Rudesheim, Miltenberg, Wurzberg, Bamberg and Nuremberg.
Highlights Include
Augustusburg Castle - explore World Heritage listed Augustusburg Castle and the Falkenlust hunting lodge in Bruhl.
Visit locals in Miltenberg - learn about the culture of Miltenberg as you are welcomed into friendly locals homes for coffee and cake.
Cruise the Rhine Gorge - considered to be the most beautiful section of the Rhine, drift past vineyard covered slops and ancient castle.
The price of this amazing package includes: Return scheduled economy flights from the UK; Unique cultural experiences in 6 towns, villages and cities; insider experiences; 7 breakfasts, 6 lunches and 7 dinners; Complimentary beer, local wine and soft drinks with Lunch and Dinner onboard, all overseas transfers, port charges and tipping.