Special Offers
American Cruise Lines Offers
America
American Cruise Lines Early Bird Discount!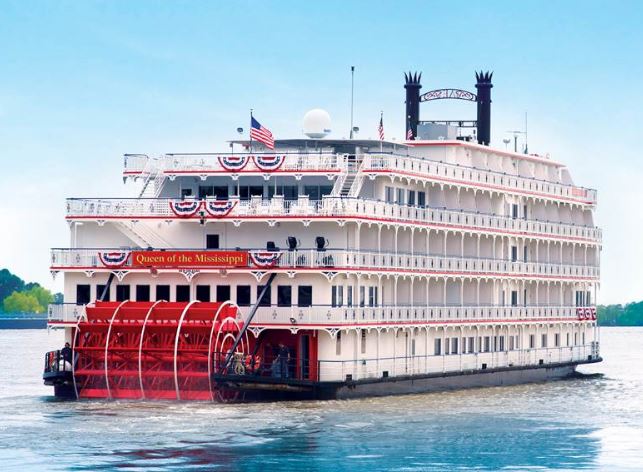 Book your next American Cruise Lines sailing up to 9 months in advance and you could save up to £650 per stateroom!
Contact us today for full details and latest availabilty.
Terms and conditions apply.
Queen Of The Mississippi
Cumberland River Cruise with Nashville extension - SAVE UP TO £790 PER STATEROOM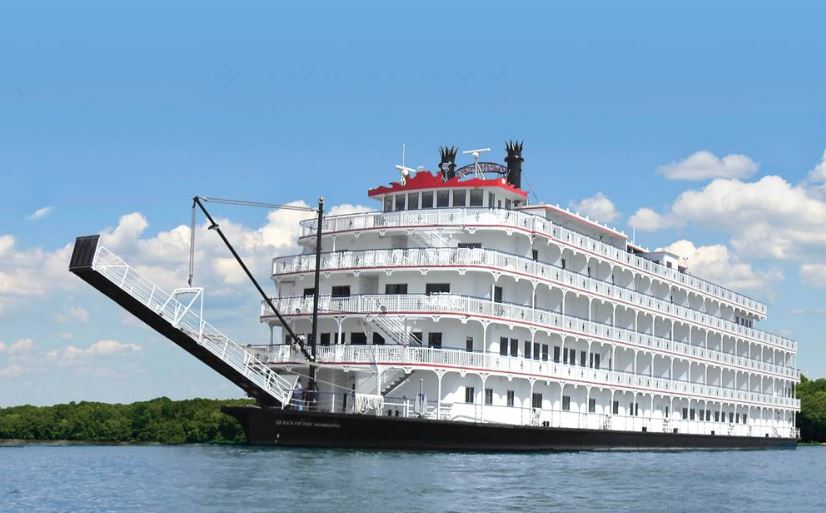 This Amazing 10-night package on the stunning Upper Mississippi River sails from St Louis to Nashville and includes visits to Paducah, Dover and Clarksville, with a highlight of the trip being a guided tour of the Grand Ole Opry.
Prices include: return economy flights from the UK, all overseas transfers, 1-night pre cruise stay in St Louis, 7 nights full board cruise onboard Queen of the Mississippi and 2 nights post cruise stay in Nashville.
Please note places are limited and all bookings are subject to availability at the time of booking.
America
Lower Mississippi with VIP Pass and Tour of Graceland.
Lower Mississippi with VIP Pass and Tour of Graceland
11 nights on various dates | Flight inclusive price from £4,699.00 per person, save up to £760.00 per cabin!
Travelling the Lower Mississippi with American Cruise Lines is an experience like no other. Enjoy customised excursions from iconic ports in Oak Valley and Natchez where you gain an insiders' perspective of classic antebellum homes and renowned plantations.
Day 1: 2-Night Graceland Premium Pre-Cruise Package
Any trip to Memphis is not complete without visiting Graceland to explore the home of the King. This unique pre-cruise experience at Elvis' home includes a 2-night stay at the Graceland Guest House with Ultimate VIP Pass & Tour. You'll tour the museum dedicated to Elvis' career, his famous car collection, his custom jets, and of course, his mansion.
Day 3: Memphis, TN
Welcome to Memphis! Home to the Blues, BBQ, Beale Street and the King of Rock 'n Roll - Elvis Presley. This city is the perfect place to begin your Mississippi River Voyage.
Day 4: Day of River Cruising
Bask in the warmth of the Mississippi River sun as you cruise from Memphis to Vicksburg. Relax in one of the many spacious lounges or enjoy a refreshing drink and a gentle breeze on the sun deck.
Day 5: Vicksburg, MS
The city of Vicksburg served as a pivotal turning point during the American Civil War and on this sailing you will have the opportunity to join an informative historian as they lead a tour through the National Military Park, commemorating the campaign, siege and defence of Vicksburg.
Day 6: Natchez, MS
Settled in 1716, Natchez is rich in history and southern hospitality. Enjoy a guided exploration of this fascinating city which has retained its antebellum charm since its surrender during the Civil War. Visit Frogmore, a historic cotton plantation still in use today, or attend a special piano concert in the J.N. Stone antebellum music room.
Day 7: Francisville, LA
This southern towns charms with simple pleasures and unique treasures. Located on the bluffs of the Mississippi River, St. Francisville has been called, "One of the 200 most beautiful small towns in America." Take a stroll through its historic center where two centuries of architecture and lifestyle are on display.
Day 8: Baton Rouge, LA
Baton Rouge features all the history and wonder you would expect in a state capital, but with an added down-home flavour that makes it truly unique. American Cruise Lines' local expert guides will take you on a tour of the cities' most famous attractions including the Old and New State Capitols and the interactive Louisiana State Museum.
Day 9: Oak Valley, LA
Once serving as an antebellum sugar cane homestead, Oak Valley Plantation is named after its most distinguishing feature, a row of 300-year-old oak trees. This leafy canopy forms a path leading to the Mississippi River. Restored to its 19th-century grandeur, this classical Greek Revival antebellum mansion is simply breath-taking.
Day 10: 2-Nights Post-Cruise Stay in New Orleans
New Orleans is the cultural centre of Louisiana, straddling the Great Mississippi River in the heart of the River Valley. Laid back and eclectic, this city offers a unique blend of French, Spanish and American culture, leisure, and cuisine. Music is at the very heart of everything you see in New Orleans, from exhibitors and bars playing legendary blues and jazz to the infamous Mardi Gras celebration.
What's included?
Return flights from London and non-UK transfers.
All gourmet meals.
Complimentary cocktail hour.
Complimentary shore excursions.
Complimentary pre-cruise hotel stays.
Gratuities.
Price quoted is based on two adults sharing a lead in cabin on the 30th November 2020 sailing. Prices for other sailings may vary. All prices subject to availability at the time of booking and may change. Full terms and conditions apply.